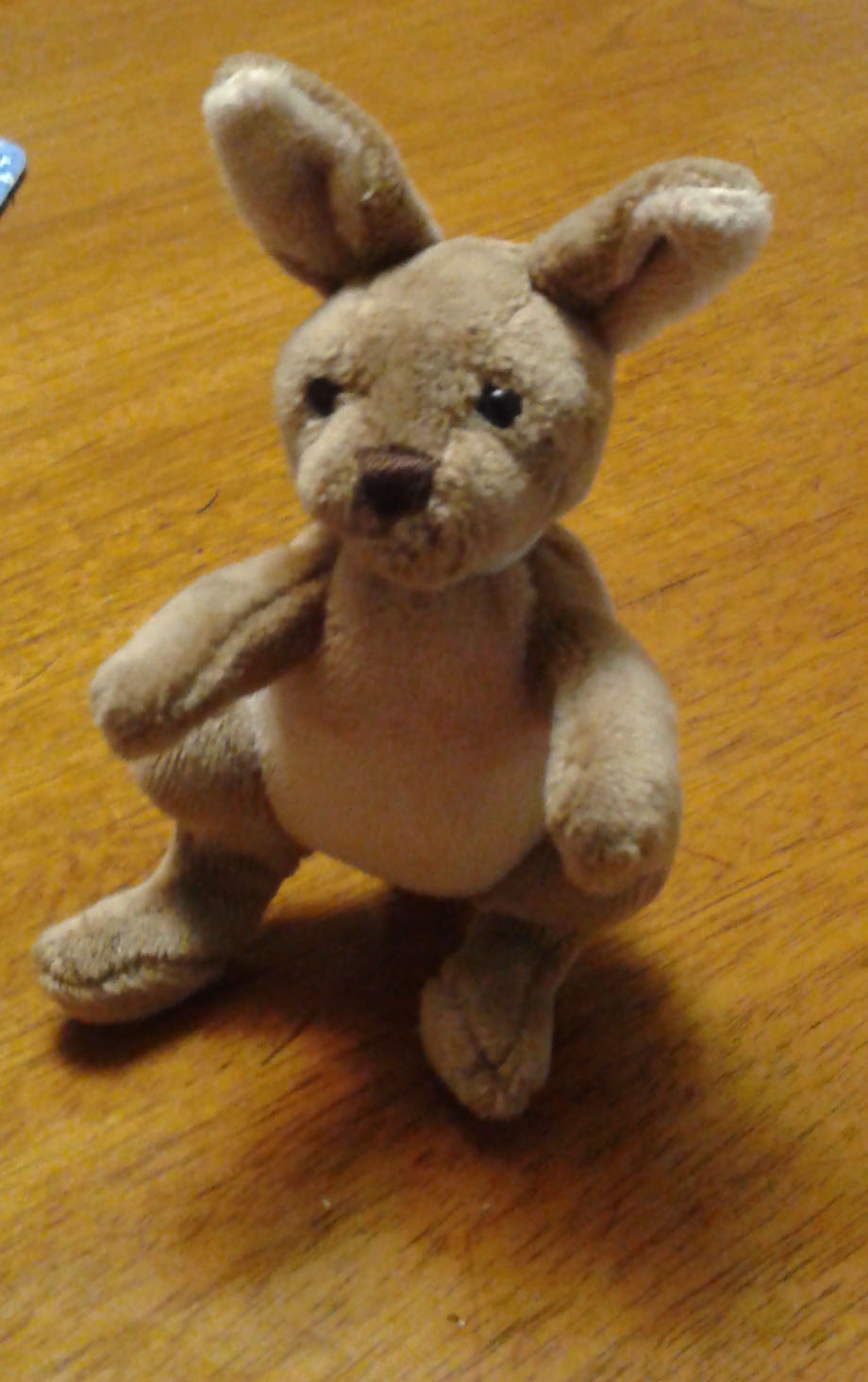 This is Joey.
Lost Kangaroo Stuffed Animal
What happens when a stuffed animal goes missing along a Boulder, Colorado bike path?
Are you out there wondering, "where is my lost kangaroo stuffed animal?" If so, I hope you found this page.
I found this kangaroo stuffed animal on the Broadway bike path in Boulder on Thursday March 10, 2016. We named him Joey.
Update: March 10, 2017: Joey just celebrated one year of living with us. Maybe we can no longer consider him a lost kangaroo stuffed animal? Happy Birthday, Joey.
Update: March 7, 2021: Joey is about to turn 5! He has not minded staying home during the pandemic. He is wondering if he will get to go to kindergarten with the other 5 year olds. If you think I (Laura) have spent too much time by myself this year, you are right. Have you seen the construction along Broadway by NOAA and NIST? Joey thinks they are building a little monument for him there, because that is where I found him. There is a lot of digging, though. Maybe it is a water park.